he National Enquirer has an extraordinarily warped sense of beauty.
With every media outlet and Twitter account holder in shock and disgust over that tabloid publishing a photo of
Whitney Houston in her casket
, courtesy of last Saturday's funeral in New Jersey, the tabloid's publisher, Mary Beth Wright, spoke to Fox News yesterday and actually said:
"I thought it was beautiful."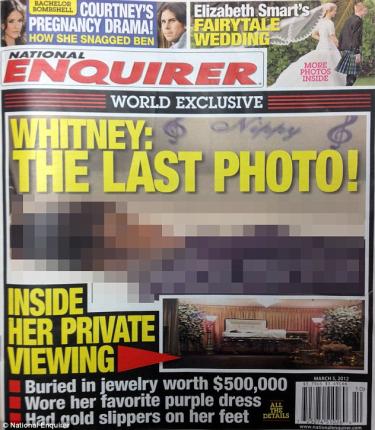 This isn't the first time the National Enquirer has invoked such controversy and outrage. In 1977, the newspaper published an image Elvis Presley in his coffin, and it also ran a a photograph of John Lennon following his death in 1980.
Source
What do you guys think? I personally think they should be sued. What people will do for a dollar sheesh!