The March issue of Cosmopolitan features an especially revealing side to Selena Gomez, and we aren't just talked about her cleavage-baring photo: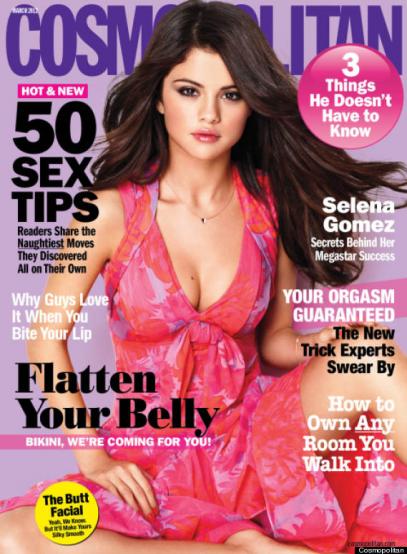 Inside the magazine, Gomez isn't shy about expressing her feelings for Justin Bieber, saying:
"I'm just like every 19-year-old girl. If you're in love, you're in love to the fullest, and you just want to go to the movies, hang out, and be as normal as possible. I'm fortunate that I've found someone who has that philosophy."
He also has the means to make those movie dates a tad abnormal. One time, Bieber rented out an entire basketball arena for the couple.
source