Academy Award nominee Rooney Mara, The Hunger Games star Jennifer Lawrence, Jessica Chastain and Mia Wasikowska share the cover of the publication.
Check out their glam, old-school Hollywood look: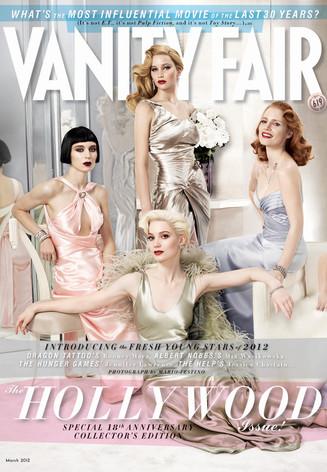 Famed photographer Mario Testino is responsible for the images, in which The Girl With the Dragon Tattoo star Mara still wears a hint of goth-ish lipstick.
Rooney could even pass for a stoic Lady Gaga at a glance!
Who else was featured as Vanity Fair's top talent of '12?
Elizabeth Olsen, Adepero Oduye, Shailene Woodley, Paula Patton, Felicity Jones, Lily Collins and Brit Marling all made the list of 11 lucky ladies recognized.
Here's the complete roster of VF's Hollywood issue ...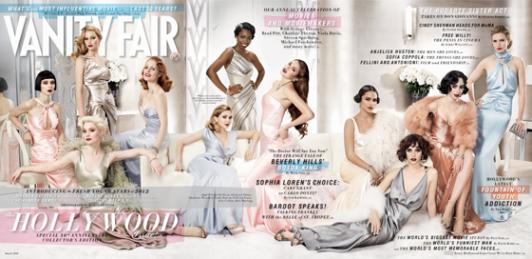 Source