Nicole "Snooki" Polizzi and Jenni "JWoww" Farley recently began shooting their Jersey Shore spinoff ... which may or may not be derailed because
Snooki is pregnant
.
Possible baby Snookis aside, the girls recently dished to Us about the show:
"It's going to be me and Nicole living in a house: our ups and downs, relationships with our boyfriends who we love dearly, our families - who are insane! - and our friends who you really don't get to see on [Jersey Shore]," Jenni said.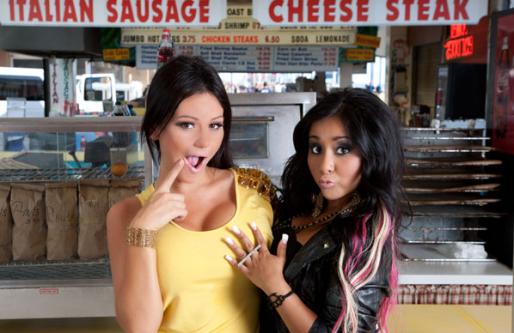 Viewers will see a different, reserved side of the two stars, Snook promised.
"We want it to be different than Jersey Shore, so it's not always going to at the club, drinking and partying. It's the first time I'm going to be on my own for real."
"You've only seen the party side of us. Now you'll see the sober side."
source