Gossip Girl
star Leighton Meester made plenty of news with her TV character's nuptials this winter, but she says she may never walk down the aisle in real life.
"I'm not sure I ever want to get married," the 25-year-old
tells Marie Claire
in its new cover story. "The only time a relationship is good is if you really love them."
"I don't want to hang out with some guy I just like."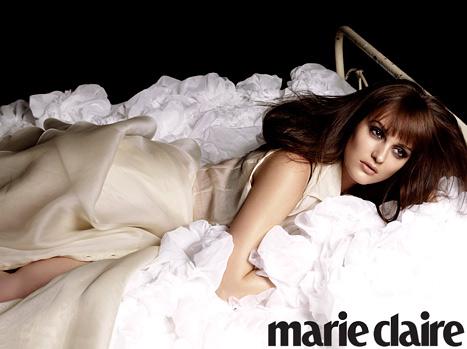 It's been five years since Meester first set foot on the Gossip Girl set, and in that time, she says she's become much less naive about love and life.
"I'm a totally different person than when I started. I'm growing into an adult," she says.
"I feel more mature than most people my age. I'm having this weird growth spurt. I'm starting to see my future differently. I'm getting ready for it."
Meester refused to let her parents' mistakes - both her mom and dad served time in federal prison for drug trafficking offenses - define her life.
"My family has a crazy history," the actress says. "Probably the craziest I've heard of."
I look back now and see it in a nice light," she says of growing up in Marco Island, Fla. "It wasn't uncomplicated. But I played outside. I went to the beach."
"There were happy, fun times. You can take what is handed to you and use it as an excuse to mess up. But I've always handled what was given to me by life."
"I consider myself lucky. I was never lied to. And I was loved."


via source